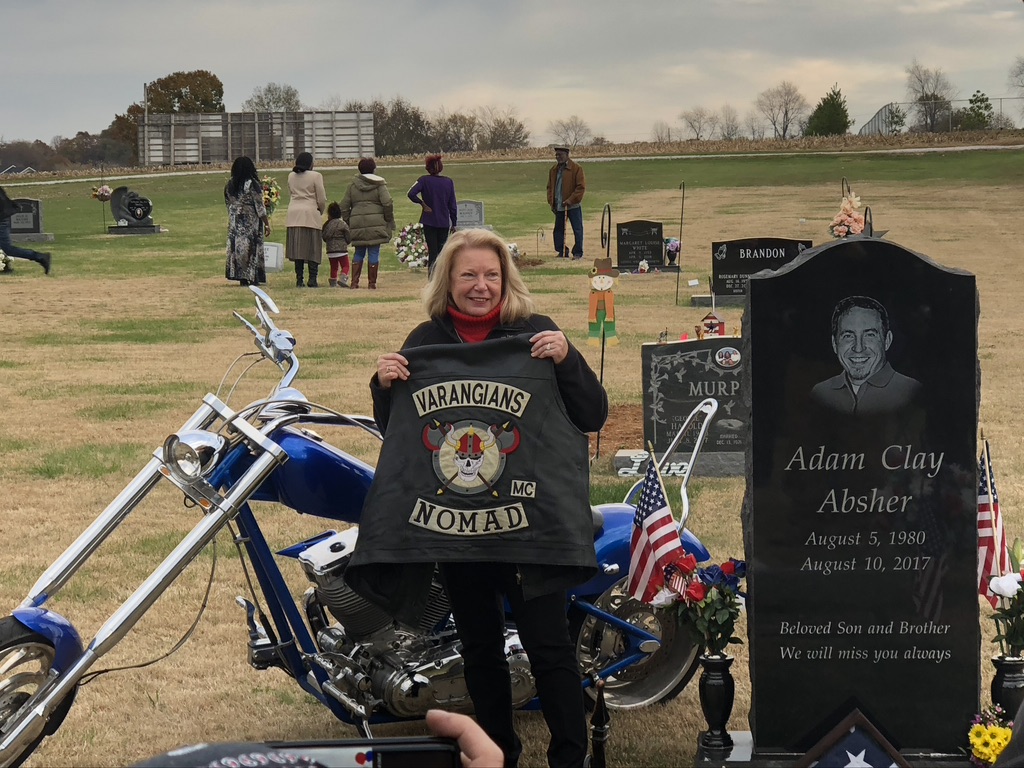 Only the dead have seen the end of war - Plato
VARANGIANS Motorcycle Club (MC) is a Military support Motorcycle Club established to help reduce the growing number of Veteran deaths and suicides associated with motorcycles and other experiences related to war. More than half of the 2.6 million Veterans from the Iraq and Afghanistan wars struggle with physical and mental health issues stemming from their honorable service in war zones. The number of Veterans that take their own lives has peaked to 22 suicides per day related to combat or other war related experiences.
VARANGIANS MC was started by active duty military personnel and veterans who are motorcycle enthusiasts from different backgrounds. Men who have served and all have one thing in common; caring about what happens to our Soldiers, Sailors, Airmen and Marines down range and when they return home. Too many Veteran riders in America return from combat zones , and are not able to find the brotherhood ,camaraderie and adrenaline rush they once had experienced while deployed or serving their country. The results of their actions have; at times, been detrimental and catastrophic to themselves and their families. Those of us in the club have been there and understand what others go through to include the adversity one may face at times when they return. There are other means to redirect one's energy in a more positive manner. This club offers members and prospective members those opportunities.
VARANGIANS MC is a home for all men and their families that are serving (Active, Reserve, and National Guard) and those that have served honorably. Much like when in the military, the brothers of the VARANGIANS help each other when in need or when someone is deployed. We are one BROTHERHOOD and stand together in the face of adversary.
As a non-profit organization we direct a lot of our time helping the community and other charitable organizations. Due to our constantly deploying members and other responsibilities we have, our club has established a family, work, club priority concept. Additionally, we do not alienate our civilian friends from the club. They have a lot to offer our club members and other riders as well as the support channels they provide. Bottom line, if you are a solid fit and you support the military and what we are about you may fit in as part of our group and have the opportunity and privilege to hang around, prospect and become a full patch member. However, much like the screening process for our Military Veteran members; quality is always chosen over quantity.
VARANGIANS MC is a mixed Motorcycle Club. Our club colors have meaning related to our military service and the Wars fought in the Middle East, Southwest Asia and Africa. We do our part to take care of our community and support many functions hosted by other clubs in order to raise money for their events, causes, and charities. Additionally, we ride to raise money for the Cystic Fibrosis Foundation and support Cystic Fibrosis functions.
Most importantly, we respect all other Clubs and we ask the same that you please respect what we are trying to do for our veterans and members of the community. Rest assure, we will always respect others; regardless of who you are and ensure our members are always professional, render the proper respect, customs, and courtesies to any other clubs or organizations - our members are held accountable by other members and our bylaws.
The history, brotherhood, legacy and traditions of belonging to a Motorcycle Club are an important part of both American and military history that dates back to World War II for the veterans who returned home from combat in the air, on the ground and at sea, all looking for that missed brotherhood, camaraderie and adrenaline rush.
- VARANGIANS MC (Ride your own ride)